IVR Overload Rediscover The Human Voice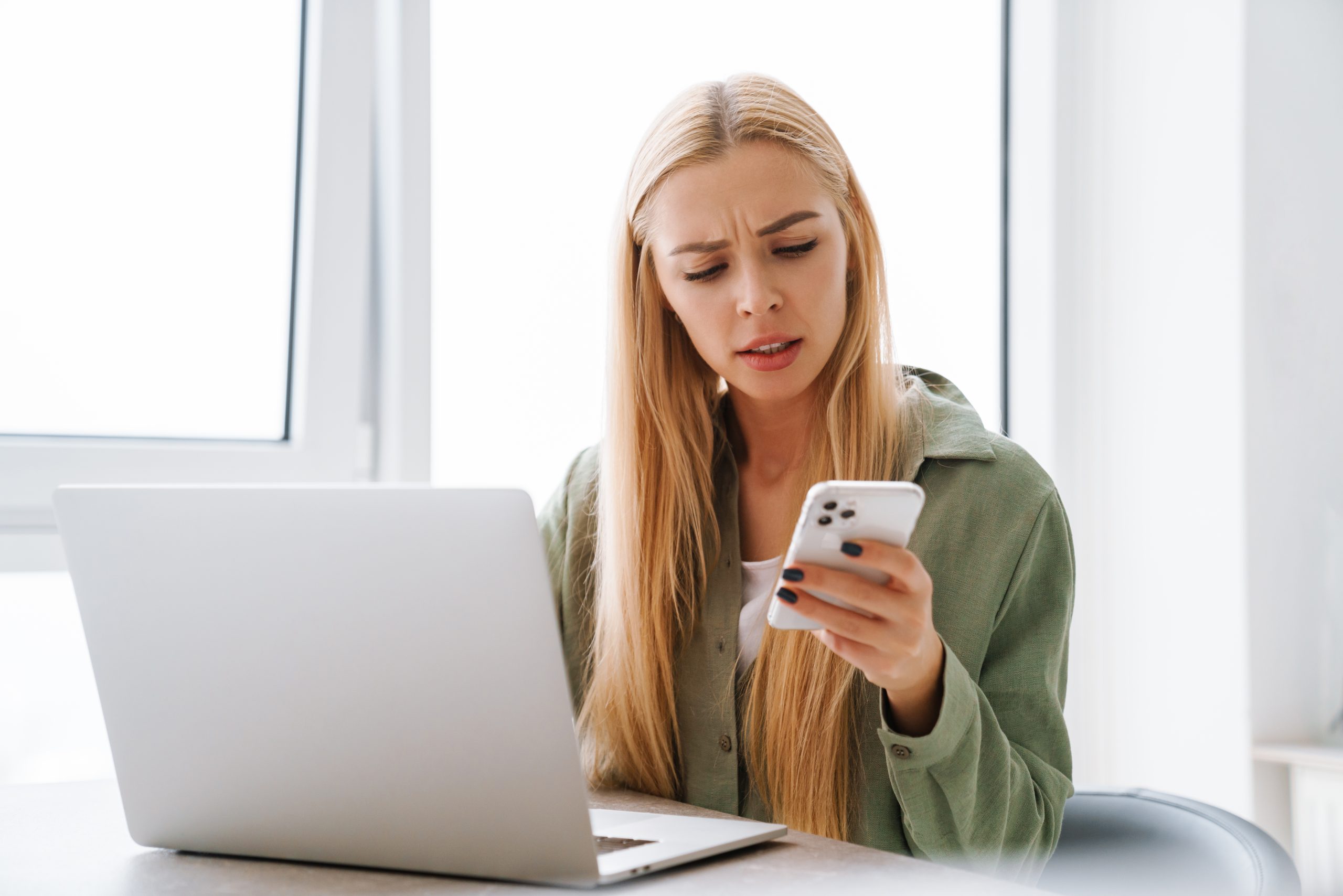 When it comes to answering a business phone, there are basically three options:
Have a live person answer the calls
Hire a third party to field your calls
Or make use of automated phone systems.
Interactive Voice Response (IVR) technology is what powers automated phone systems. IVR systems allow callers to listen to a menu of options and select via their keypad which department or extension they'd like to be directed to.
If you're using IVR technology to handle your business calls, you're costing your business money and losing customers. IVR technology has become quite infamous in the field of customer experience, not because of its benefits, but because of its consequences. This type of technology drives customers to hang up because it can be a hassle, especially when it doesn't work correctly.
How IVR Works
Interactive Voice Response technology allows a computer to interact with a human caller through DTMF tones entered from a telephone keypad. Customers can choose from a menu of options and get to the department they need or get their questions answered without talking to a live person.
This type of technology is often used by large corporations to allow customers to make payments, get customer service, or check their balances. However, using IVR is not the caller's preference, as numerous studies and in-depth articles on the subject have shown.
Common Problems with IVR
Incorrect interpretation – IVR systems rely on numbers and selections input via the customers' telephone keypad. Mistakes can easily be made, with fingers mashing the wrong button or in the middle of typing out a long account number. When the IVR system frustrates the customer, you risk losing them for good.
Takes too long – While it only takes a moment to ask a friendly receptionist what a business' hours are, waiting through an entire menu of options just to find the right extension to reach a live person is a waste of customers' time. While listing a menu of options may seem convenient for customers, it becomes an inconvenience when the choices aren't clear or don't fit the action a customer wants to take.
Impersonal – IVR systems also lose merit because they're impersonal. There's no friendly voice saying "Hello!" when a customer calls. Instead, it's a computerized voice that speaks what it was programmed to say. There's no chance of the caller being remembered from a previous interaction, or for special exceptions or solutions to be made. That's another loss for customers, even if it's considered a win for business.
Rediscovering the Human Voice
Setting your company apart from the competition can be done in many ways. One way you can do this is by rediscovering the human voice. This is done by eliminating the IVR technology and actually having a human answer the phone.
The problem many companies have with this is that staffing a call center can be very expensive compared to IVR. However, there is a solution to this issue, which won't cost nearly as much as staffing a call center.
You can hire the services of virtual receptionists to answer your phone calls. This type of service provides a team of receptionists ready to take the calls for your company. They always answer the phone in a friendly manner and provide your callers with the most professional treatment. No longer will your callers have to deal with a machine.
Does IVR Drive Customers Away?
If a caller has a bad IVR experience, more than 80% won't ever use that company again. A national poll found that 70% of customers report bad customer service experiences to their friends – word-of-mouth marketing isn't always positive. Many customers also take to the internet to tell others about their displeasure with a company's customer service, posting negative reviews, blogging about the experience, or posting on social media about it.
The same survey found that the most preferred type of customer service was a live representative. Over 65% of the survey participants said they prefer to talk to a live person, while only 16% said they prefer IVR.
It's clear that most consumers want to talk to a live person, even if it's just to help them get transferred to the right department of your company. When a live person answers the phone, you already put your company ahead of all the competition using automated services like IVR.
The right virtual receptionist service will allow you to retain more customers and gain more new customers from those calling. They will provide you with a professionally trained team to ensure your customers are treated excellently.
If you want to set yourself apart from the competition, it's time to get rid of the IVR. The human voice is powerful and allows for a much better connection. Ditch your IVR for a virtual receptionist and you will keep your customers satisfied.